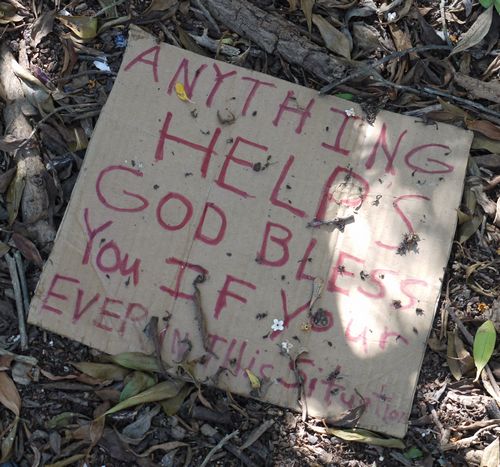 Santa Barbara appeared to be what you'd probably expect a Californian coastal city to be. More Baywatch than Hill Street Blues. Fit young things on roller skates. That sort of thing. Out of season though for beach volleyball.
But pause for a short while on the edge of the wide beach side cycle path and you'll soon notice the dispossessed. Deep, grubby tans. Sun bleached, faded clothes. Shopping trolleys laden with their worldly good, gathered together in tatty plastic carrier bags. A few with bicycles and trailers, plainly not long-haul tourers.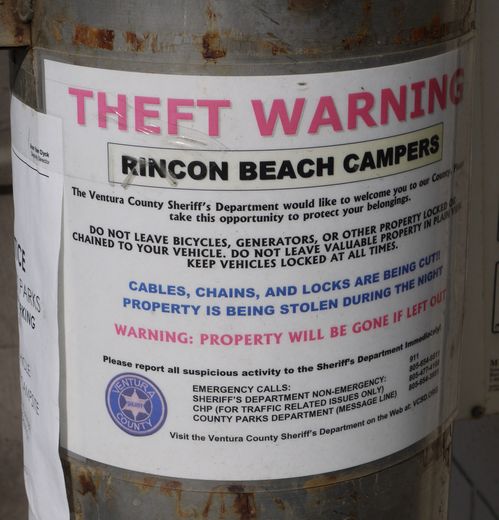 The guidebook suggested against camping close to Los Angeles, the State Park sites drawing in those down on their lot, or tempted by the possibilities of rich pickings. The economic downturn had, I thought, spread potential miscreants further out from the city.
I'd later met Ben, a fellow rider. Seen his bike parked up outside a cafe as I'd hurriedly left Lompoc. He'd explained the place was the Federal Penitentiary. Angry young men he'd said. You were either behind bars, or you'd money but nowhere to go, nowhere to spend it.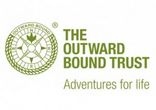 Tags: Lompoc, Los Angeles