Small motel on the outskirts of Lompoc. Clean and relatively inexpensive. Sunset was imminent and I was tired. There was supposedly a campground in town, but I didn't like the look of the place. Moments earlier I'd passed a man on the cycle path. "Sexy bike" he'd shouted as I'd approached. Brief pause, then he added "Faggot". I doubted he'd meant firewood, and was quick to yell a suitable response.
I'd left the hostel back in San Luis Obispo feeling rather more pleased than when I'd risen. There'd been breakfast. Make your own pancakes, drizzled with maple syrup. Fresh coffee. Earlier than advertised. I'd retrieved my Comment Card from the outgoing mail and torn it up. Benefit of the doubt. But my reservations about the neighbourhood were unchanged.
A young woman had wandered up to the hostel as I'd been loading the bike up outside on the veranda. Puffing furiously on a cigarette. Was, she asked, there anyone who worked here around. Strange question I thought. Yes, I replied. Firmly. She stubbed out her smoke and disappeared inside. Two young men appeared. A little unkempt. One had a can of Guinness which he then opened.
The girl reappeared, a city map in hand, muttered something to the others and they drifted off. I left a short while later. Anxious not to leave my loaded steed unattended outside, even if secured to a post. A decent street map from the hostel and I'd little difficulty leaving town and picking up the route south once more.
Brief lunch stop on the edge of Pismo Beach and then inland to Guadalupe, forced away from the coast by Vandenburg Air Force Base. Small deli. Hot counter offering Mexican food. Signs in both English and Spanish. The odd Hola and Gracias overheard. On the magazine rack most publications also in Spanish. Women on the covers lightly clothed. Very warm further south, I surmised.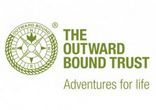 Tags: Guadalupe, Lompoc, San Luis Obispo