I didn't rate the hostel in San Luis Obispo. Filled out a Comment Card to this effect and dropped it in the mail. Often do this, usually in praise. But not this time. Restrictive Quiet Hours – until eight in the morning, the members kitchen closed until then. Seven I thought reasonable, the accepted norm. But not eight.
A small sign explained that the filter coffee machine could be turned on by earlier risers. But still contained the used grounds from the previous day. Another notice suggested a donation for the inclusive pancake and maple syrup breakfast. Three bucks. I'd be willing to consider covering costs, but not contributing to profit.
I'd risen just after five. Complete a few jobs whilst it was quiet. Eager then to leave and return to a final few days of camping before LA. Distinct feeling the hostel's owner didn't care much for the place. Neither did I.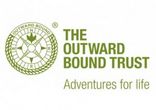 Tags: hostel, San Luis Obispo