Actually I wasn't. Just happened to notice an Austin street map showing the Lance Armstrong Bike Trail. His home town apparently. Told there's also a bike shop. No plans to visit. Suspect it's more for the Size Zeros. Whereas my trusty steed's a more busty lass. Wide child bearing hips and that. With the panniers fitted.
If anything had intrigued me, it was the Texas State Capitol building. I'd noticed it in the teeming rain as I'd ridden in on Christmas Eve as I'd headed up Congress Avenue before swinging right onto 7th Avenue. Reminded me of Capitol Hill in Washington DC.
And it presumably meant that I'd at last found a State Capital I'd heard of. Most are surprisingly unfamiliar. Take Alaska. Anchorage, the State's biggest city? No. Juneau. Hats off to anyone who can name all fifty without omission.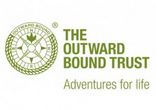 Tags: Austin, humour, Lance Armstrong