The train from Corby was cancelled. Next one in an hour. Engineering works. I'd miss my connection from Kettering south into London. But had been assured my ticket would be valid on the next available service. I made little effort to hide my scepticism. Large sliding doors meant the waiting area was little warmer than the platform. I breathed deeply, hoped the angst would pass and sat down on the icy metal bench.
Short journey to Kettering. One stop. But enough time to scribble in my diary, to remind myself of the issues I'd need to tackle the next day. Window locks. Letters to post. Tickets to collect. A melancholy collection of tasks. But they had to be done.
The London bound service from Kettering was tired. Dated carriages. Most of the passengers looked forlorn. I'd no idea where they might have started from but imagined it must have been a good distance away. The guard made her way along the aisle, dragging a large plastic bag that she slowly filled with abandoned newspapers and discarded snack wrappers. She returned later to put out reservation tickets for the northbound return.
On the Underground a young man sat flicking back and forth through an exam paper. Quantum Physics. Strange mathematical squiggles. An older man – early thirties – was reading Macbeth. No one spoke. No eye contact. I knew I was home. Making the steady transition back to a less transient existence.
I'd chosen to stop overnight in a central London Youth Hostel, tucked away in a small park but well placed for the next day. In the hostel dormitory a middle-aged man lamented the lack of privacy. Muttered away about the lack of space to stow his luggage. Very tattered. Wondered if he might be homeless rather than a bona fide traveller.
A few days earlier I'd sat in a smart cafe in a small market town a little way from Peterborough. Ordinarily I'd never have ventured in, but half-term meant it was quiet, and suddenly quite appealing. There was a decent sized map of the World on the wall. I'd stared at quite intently. Sketching out my own route in my head. You'd have thought me day dreaming. Rather, I was just beginning to grasp what I'd done. And the gentle realisation I'd never quite view people – and places – in quite the same way ever again. Ever.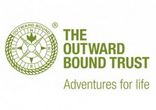 Tags: London, postscript, trains