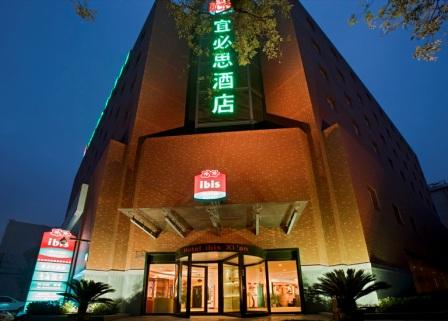 "You must be John" I said. With a confidence that surprised me as much as him. "Yes" he replied, looking slightly puzzled. "How did I know?" he enquired. I explained I'd made my reservation through the hotel website, seen the manager's name and guessed that was him.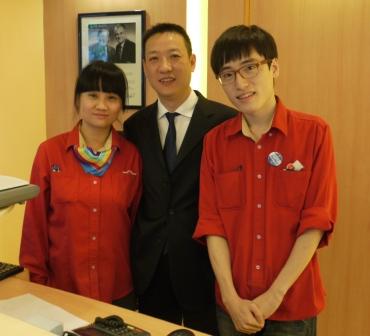 I'd finally found the Hotel Ibis inside the walled city of Xi'an. Gone eight in the evening. Not their fault. Mine. Terrible map. In the dark difficult to discern even which road I was on. A palpable sense of relief when I finally spotted their familiar red and green logo.
In my three hours of wandering hopelessly around the city I'd passed quite a few hotels. A few modest ones. Others decadent splendor. Ordinarily I'd have picked a decent looking budget option, maybe even splash out for the night on a reasonably priced mid-range. But I'd a reservation at the Ibis.
I'd been a deliberate choice. Part of the French Accor group, same as the Novotel back in Trabzon, Turkey. You knew what you'd get. Not so much their adherence to ISO 9000 and something. That's about consistency not quality, process rather than performance. No, it's how they treat their people. Rather well. Bit of a pet subject of mine. Everyone an individual. To be treated with respect.
Fair to say that looking after their people is not something the hospitality industry is ordinarily all that good at. True, attention to detail, standards, matter. Of course they do. But I'd rather stop in a more colourful establishment, staffed by people who take pride in what they do. Much better that than in some sterile, airless monolith, operated by automatons.
And I wasn't to be disappointed. Friendly welcome. The best yet in China. Non-smoking room close to the lift. Plentiful hot water in the sink and the shower. And I mean hot. Not lukewarm, which is more the norm. Spotless, well proportioned room. The next morning, a decent breakfast buffet. Lots of coffee and toast. Perfect start to the day. All for less than twenty pounds a day. Unquestionably superb value for money. Even had a lift that could take a full laden touring bike.
[Author's note: No preferential treatment or rates have been offered, or sought, other than the online discount available to all. It's just that I've been very impressed. For which the threshold is quite high. So forgive me if I wish to share the experience when it does occur. You can find the Hotel Ibis, Xi'an, at www.ibishotels.com.cn]