Passport or pillion? House rule. Never hand over my papers to anyone. No discussion. No exceptions. So, onto the back of the motorcycle it was. Off across town in search of a photocopier with a young chap from my lodgings. A copy of my passport required for the obligatory aliens registration with local Police.
Problem was I'd never actually ridden pillion before. Not entirely sure what to do. Other than not fall off. Might smart a bit. Even on 125cc machine. Feet were fine. Found some handy footrests. Decided against bear hugging the rider. Didn't seem quite right. Opting instead for a convenient metal frame I'd found behind the seat. Gripping tightly as we weaved through the early evening traffic.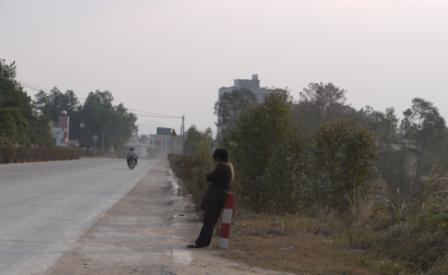 I'd spent the day continuing the push south to Hong Kong. Through what I hoped would be the last of the mountains. Some stiff climbs and exhilarating descents. And a noticeable change in climate. Pleasant. Warm but without the energy sapping high humidity I'd half expected.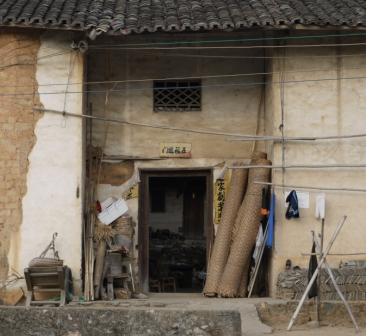 Other changes. Pastel coloured homes, soft shades of brown. Doorways leading into a central courtyard. Easier on the eye than the harsher red bricks of earlier. This was also Cantonese country. Not the Mandarin I was more familiar with, although I'd been assured that I'd be able to get by with my usual nihows and sh-eshe-knees. Which seemed to be the case so far. Or at least, people I met looked no more bemused than normal…