Above the door a toy rifle with a sign beneath it. "We don't dial 9.1.1". Small cafe with a pig theme. Porcelain, plastic, most terribly tacky ornaments, others with a modicum of taste. A young child struggled towards the exit, pausing occasionally to rest and catch her breath. Doubted if she was little more than ten years old. Very sad.
Continuing my journey east towards Prince George, I'd made a late afternoon stop in Topley. Small motel, pleasant enough with cosy looking white-painted wooden cabins. Quaint. And a grill – the cafe I'd stopped in – and grocery store.
Outside I'd met Sue. She'd done some cycling, but, as she explained, with just the one road options were limited. Was I ready for Six Mile Hill? I answered with a blank expression. Glad I'd had a dollop of ice cream with my pie.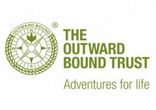 .