I'd been escorted out of Vraca by the local Police. Nothing to do with the women I'd spotted the previous day. I'd simply looked a bit lost and they'd offered to help. They'd led the way. Blue lights. Bit tricky keeping up mind, especially with the potholes.
A swift downhill run along the dual carriageway to Mesdra. Saturday so traffic bearable. Then off along a quieter valley road, following the river Iskar, deep through the mountains to Sofia. Jagged limestone cliffs, sandstone outcrops. At first winding through narrow tunnels, precipitous drops into the gorge below.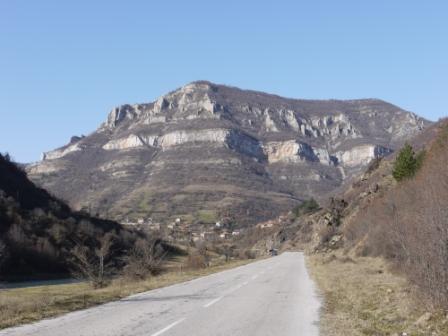 Later the valley broadens out a bit, still the towering cliffs. A few villages. The odd quarry. Industrial in places. But still very beautiful. The road wanders about, occasionally following the railway line alongside the river, otherwise climbing steeply along the hillsides, then plunging back down. Hard riding in the bright autumnal sun.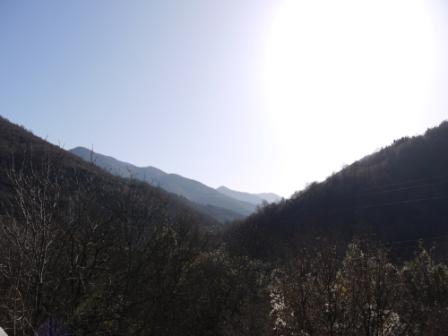 Progress is steady but much slower than I'd like. I reach the outskirts of Sofia at sunset. Busy roads now. Football fans flooding out of the stadium, chaotic, but a reassuringly strong Police presence. My usual search for the city centre, and a place to stay, is made more tricky by the Cyrillic alphabet. Informed guesswork, little bit of German with a passer-by and I find a hostel. Much later than I'd usually like – it's been dark for a while – but after such a glorious day in the mountains I really don't mind.