I'd woken early. Sensed the bedroom was much cooler than normal. I'd peered out through the blinds. Snow. Three or four inches, still falling fast. In the still, early morning air generous quantities were balanced precariously on the branches of nearby trees. After weeks of unusually mild conditions, winter had finally caught up with me.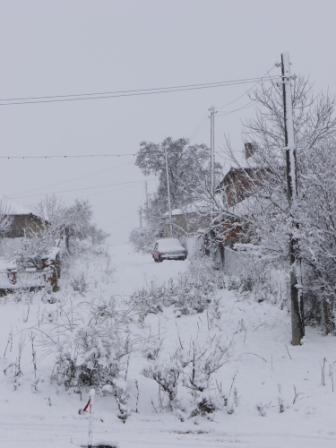 Cup of tea. Hot toast and a thick layer of honey. Fire up the woodstove. It was barely light outside, but I felt the need to mark the occasion, to hunker down for winter proper. Found myself checking the refrigerator. Enough milk, eggs and bread? I doubted if the Bulgarians ever worried themselves with such things. They'd be very used to this.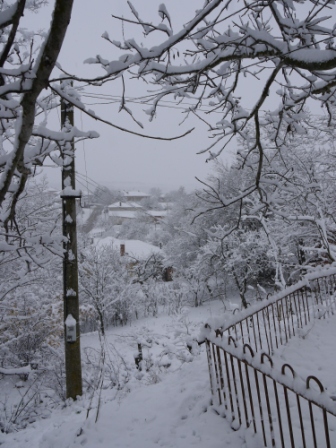 After breakfast I'd an idea. A fresh video for the website, and a short piece for Alex and Emily, who's parents had kindly let me make use of their house here in the village. Then into the village proper, my first attempt at capturing snow scenes with the camera.