Part of China it might be, but Hong Kong remains de facto a separate – I wouldn't go as far as to suggest independent – nation. Passport control. Immigration. Chose to fly there from mainland China and it's classed as an international flight. You'd be hard pressed to tell otherwise.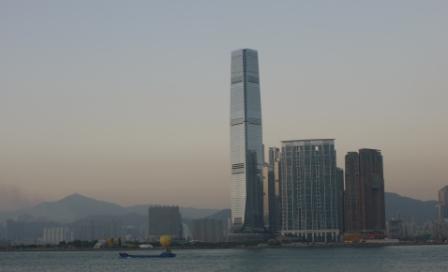 With its order, sophistication, all the facets of a developed nation, Hong Kong is what the rest of China wants to be. Materially, I'd imagine that'd be possible in perhaps fifty years or so. Politically? Bit more tricky. For parity in the tolerance of dissenting views, likely to be closer to a century away.
I'd been quite surprised to discover how much open space there was in Hong Kong. True, not in the centre, around Kowloon or Hong Kong Island. But, out in the New Territories. Extensive trails. Campsites. Backpacking country. Not an obvious choice of destination for a trekking holiday. But a good one nevertheless.
Hong Kong, I was assured, hadn't changed that much in the days since the hand back to China in Ninety Seven. I'd felt pleased about this. For, if what I had seen was largely a colonial legacy, then it was something to be proud about. Never been an apologist for the Empire.

Tags: colonial, Empire, reflections