Beyond the crest of the Kuranda Range, an undulating descent onto the Atherton Tablelands plateaux. Wisps of cloud. Distant. Dense, lush rainforest fading away. Gradually. Giving way to more open woodland.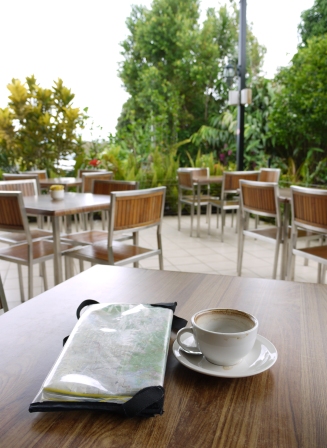 Coffee stop a little short of Mareeba, the first settlement. A small coffee plantation. Warm and humid, comfortably so now. Civilised affair. Sitting on the veranda. Mellow jazz playing gently in the background. Breeze barely perceptible.
Pondering the map. Far too early to finish the day at Mareeba, despite the advice of yet another dubious guidebook I'd picked up in Cairns. On to Atherton I decided. But left wondering if a brief foray into Mareeba would be worthwhile. Turn right at the next junction? Or left to Atherton?
I sought Joanne's advice in the cafe. "What was there in Mareeba?" I enquired. "Subway, KFC, Red Rooster" she explained. Left turn.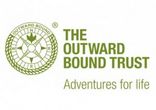 Tags: coffee, Mareeba, Queensland, Tablelands