Bruce Highway from Ken Roberts on Vimeo.
A few extra rules I've devised to avoid becoming road kill on the Bruce Highway. Constantly being refined. Toying with one about simply parking up on Public Holidays….
1. Fit a mirror. And use it.
2. Wear a bright reflective vest or jacket. Always.
3. Give truckies who give you road room a big thumbs up – most do – and curse those who don't – no making abusive gestures – see Rule 8.
4. Wave to northbound truckies – chances are they'll pass you soon enough going southbound – nowhere else to go.
5. Put your rear lights on in the rain.
6. Assume all long-distance coach drivers are blessed with morbid stupidity. Especially those nice chaps driving for a little outfit that reminds me of racing whippets…
7. Avoid riding too close to the edge of either the road or the shoulder – it's your escape lane – see Rule 6.
8. Remember – most truckies chat to each other on CB radio.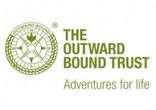 Tags: Bruce Highway, rules