Back online at last… with a new netbook. Finally catching up with my blog. Rain soaked notes. Scribbles. Doodles on whatever was to hand. But no tattoos. There is a limit to my devotion.
Coming up over the next few weeks? Highway etiquette, some harmless altercations with the natives, spot of dog walking, the odd sleepless night, a day all at sea, dropping in on family, off-road driving. And extreme cooking.
Not forgetting a whole cast of characters. Couple of ballsy Brits on a tandem with a wooden… err.. phallus for a front mudguard. Gnomes. The odd candidate for the Darwin Awards. French if you hadn't guessed. Couple of Dutch girls. Gaggle of athletic Kiwi women cyclists. Swiss nurses. Quite a few "Cousins". And a provocative German psychologist.
There's also guest appearances by queue-averse Chinese tourists. And the usual pot-smoking regulars from some of the dubious spots where I've pitched my tent. Normally one night only.
You just couldn't make it up. No need. So. Enjoy. In the meantime, I'm off to circumvent Brisbane. A scenic route through the Glass House Mountains. Two words that normally strike dread in the heart of a long-haul cyclist…. ho hum…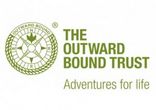 Tags: website