"Wild stab in the dark" I said, pausing briefly. "You must be Peter." He was. I'd spotted him as I'd come over the brow of the hill. On the highway a little south of the previous night's stop at Calen. Hurriedly offering both thanks and an apology. Appreciative of his offer of hospitality for a few nights. Apologetic for my seemingly ever drifting arrival date. Unexpected road closures. Unrelenting headwinds. Understandable perhaps. But it still felt a bit tardy. Not my usual precision.
Brisk pace into the town of Mackay. Peter on his road bike. Emma, my trusty steed, and I working hard. Cooled by the steady rain. Little more chill now as we continued to push south. Brief coffee stop at a servo. Welcome rest.
Then off the main highway. Back roads into town. Little traffic. In either direction. Not that this deterred one middle-aged driver from winding down his window. Ranting. Red-faced with angst. His anger quite unjustified. More likely pent up frustration. Bullied at school. Incoherent ramblings a product of his own inadequacies. Peter put it more succinctly. "Redneck".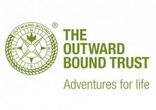 Tags: Mackay