Show me where it says from Ken Roberts on Vimeo.
Fellow campers had explained tents could only be pitched in the open. On the dirt of the car park. Not under the covered structure I'd elected to use. Risking a sizeable fine. The council warden visiting early in the morning. But I'd absolutely no intention of moving. Confident I wasn't breaking any bye-law. Or even going against the spirit of such things.
Signs said no camping on the grass. Fairly prominent. I'd pitch on concrete. A smaller, faded laminated sign claimed to prohibit use of the recreation club building. But not the structure I'd chosen. Assuming the Chief Executive of the local council had actually signed an order to such effect. Which I doubted. And, in any case, if the intention was to prevent damage to the facilities, to hinder the enjoyment of others, I was doing neither.
Suppose that's one of the downsides of very rule based societies. Hindered by their very rigidity. Encouraging the exploitation of loopholes rather than the adherence to the spirit of things. Common sense.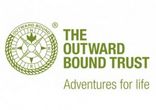 Tags: rules, St Lawrence