Today's Kiwese word or phrase: "Veerjun". Fast footed French lass
Thought I might have seemed a bit abrupt. I'd been late to bed. Engrossed in conversation with Gurnam in the hostel lounge. Retiring close to midnight. Room mate Johanna already in her bunk. Quickly extinguishing the light. Drifting into conversation. Until I'd said I'd really needed to get some sleep. Early morning bus to catch.
Had I heard of a little-known film "Into the Wild" she'd asked? No doubt to her surprise, I explained I had. Brief synopsis of the story. I'd enjoyed it. Brief anecdote. Anonymous friend who'd not been so taken by it. Watching it alone. Save for a bottle of whisky and a handgun. His only companions in an otherwise inhospitable place.
She'd plans to visit London before her eventual return home to Germany. I'd suggested she might like to stay at Holland Park Youth Hostel. Peaceful spot, not too expensive, and well-placed for exploring the Capital. And be sure to pick up an Oyster card for getting around on public transport. Sensed a smile. A fellow hosteller proffering the same two pieces of advice.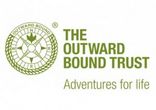 Tags: Franz Josef, German, hostel