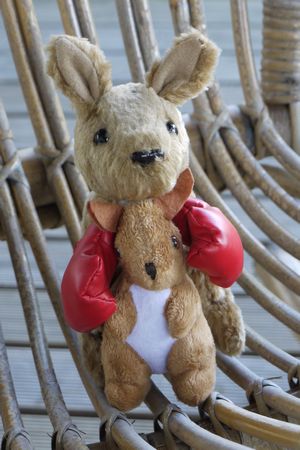 "Cuddly wallaby seeks new home. GSOH. NS. Domestically trained."
Wallace the Wallaby is feeling a bit unloved. Just one donation with a witty comment. Bit over my head – something to do with Skippy being obliged to wear boxing gloves. Presumably prevent him picking his nose – perhaps I'm being a bit naive, but I blame my years in the Girl Guides… Actually, I used to live at a Girls School. No, really, I did! North Hertfordshire.
So, please do consider a donation to The Outward Bound Trust and with it, a suitably witty comment. Click here for more details. Closing date for entries 22 August 2011.
[With thanks to Mike, great source of dry wit that never ceases to amuse me. Suspect he's a secret contributor to Private Eye magazine. And hugely knowledgeable ornithologist]