I'd couldn't bear to watch. Truly I couldn't. She had laryngitis, compounded, she said, by an earlier altercation with a protester at a demonstration in the city. Now a captive audience, able only to nod. Trying my best to sustain a modicum of dialogue with yes and no questions.
What flavour did she prefer, I asked. She scribbled her answer on a plain napkin. Entrusting her with my netbook, I left the hostel's Cafe Franco for the nearby supermarket. Returning a short time later with a decent sized tub of ice cream.
She'd come to San Francisco for a fresh start. Searching for a job, and somewhere to live. Permitted only to spend a couple of weeks a year in each hostel before being obliged to move on. Motels or hotels far too expensive.
I'd met her by chance in the breakfast queue, suspecting her of trying to jump in and teasing her accordingly. A little sarcastic. Surprised then when she'd asked to join me at my table. Not the greatest of starts.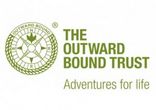 Tags: Fishermans Wharf, hostel, San Francisco