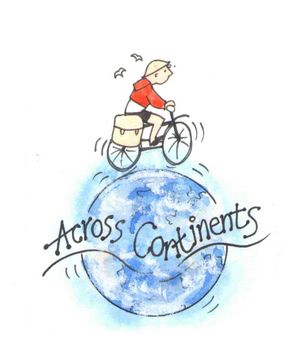 Spring. It was good to be back on the road, driving hard along the old Silk Road from Trabzon into Georgia and the Caucasus. No sign of the camels, but lots of Turkish lorries so I kept my eye out for large road kill. Emma and I felt refreshed, the same, we thought, that could be said of our website www.acrosscontinents.org.
Lots of fresh, new content. More videos – with the obligatory shades and mug of tea of course, radio interviews, photos, even a map of my intended route through the Caucasus and the 'Stans. And more to come – Bishkek beckons!
If you've not already done so, you can sign up for for automatic blog updates, delivered straight to your e-mail account – click on blog, enter your e-mail address and press 'Subscribe' – simple. Or join me on Facebook – link on my home page – lots of fresh content there as well. And to find out more about the UK charity, The Outward Bound Trust, I'm raising funds for, either follow the links on my own site, or just click here.

Tags: Caucasus, Facebook, Fund-raising, Georgia, Silk Roads, Subscription, The Outward Bound Trust, turkey