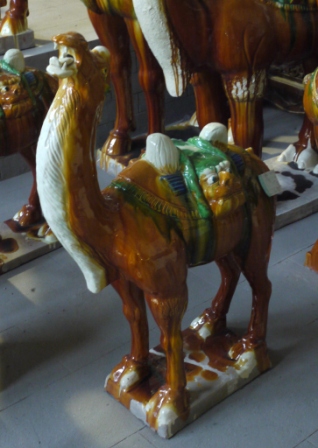 The exact start and finish of the Silk Roads is a subject of scholarly debate. And a very academic one at that. For one thing, they were trading routes. The flow of goods rather than people, different merchants for different stages. At best you might identify hubs, marketplaces. Perhaps Istanbul's Grand Bazaar. Staging posts rather than repositories, many wares continuing on their journey much further west.
And route is probably a more apt descriptor than road, not just because they were trading routes. For I suspect that, even at their busiest, huge swathes had little by way of discernable track. Instead reliant on local merchants to ensure the smooth flow of goods. Local knowledge.
So, not an exact science. I'd settled on the eastern Turkish city of Trabzon as my starting point. And the finish? Xi'an. Whatever its intellectual rigour, its historical merits, my route had at least felt right. The path through the mountains of central Georgia, the crossing from Kazakhstan into China, through desert and into Xi'an. Intuitively at least, it seemed plausible.