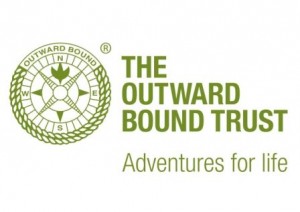 "A man is not old until regrets take the place of dreams" – John Barrymore
Sailing past the vast wind farms south of Urumqi had put me into a reflective mood. A quarter of a century ago, an expanse of time I find difficult to conceive of, I was in the final throes of The Outward Bound Trust's flagship three week "Standard" course at their Eskdale centre in the English Lake District.
The timing was perfect. In the intervening years life I don't think I've shied away from challenges, grasping opportunities to improve myself. And yet nothing has ever come close to influencing the path I've taken as much as the course. Inward learning in the great outdoors. Doubt I've ever discovered so much about myself in such a relatively short space of time.
Sometimes wonder what I'd have made of it if, twenty five years ago, someone had said to me that one day I'd be cycling around the world to raise funds for the Trust. Not sure. But I am quite certain I'd not be spending tonight above a petrol station somewhere in Western China if it hadn't been for those three weeks back in 1985. Course E341.
[The Outward Bound Trust relies on charitable donations to help young people, from a wide variety of backgrounds, to have the opportunity for similar life influencing experiences. Please consider making a donation to help with their work – simply click here to find out how to do so securely]

Tags: donations, Outward Bound Trust, reflections