Pleased I'd ignored the tempting signs for the "tourist village" on the edge of town. Sounded a bit expensive. Choosing instead to ride the gentle incline into town. Curious to see how big the place actually was. Glad I did. Beyond the rise the heart of Bowen. Coastal town in north Queensland. Besides, I'd plenty of daylight left to explore. Despite a pretty testing headwind pretty much all the way from the previous night's stop at Gumlu. Grinding along in the lower gears.
Spotted a small hostel towards the seafront. I'd intended to camp but, pretty spontaneously for me, thought I'd enquire as to how much a room might be. Low season still. Until Easter. A few bucks more than some campsites. Decided I'd take it. Chance to catch up on domestics, update the blog in the dry, wander around a bit.
All of which proved to be a particularly wise move. As you'll see. When the rains really arrived….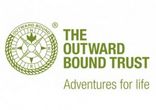 Tags: Bowen, Queensland