"Sorry" I said. "Let me get this right. You're short staffed. So rather than seventy bucks an hour, it'll be a hundred? I pay thirty dollars more because you've got a personnel issue". I was bewildered. They bemused. Computer shop. Bowen. Second one.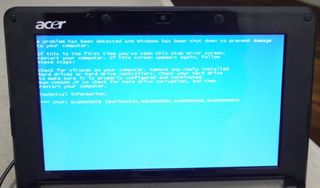 First shop had been very helpful. But there'd be a five day wait before they could take a look at my now defunct netbook computer. Died unexpectedly. Fortunately, just after I'd brought the blog up to date. Uploaded all the latest photos and videos.
I left the shop without the usual courtesies. On the road within the hour. Southbound to Proserpine, fifty or so miles down the coast. Small place so unlikely to get the problem fixed. But a few more days would see me in the much larger town of Mackay. Hopeful I'd get things resolved there.