I'd smiled at the young woman. Tightly woven black hair, dark complexion. I assumed Spanish, but this was a tenuous presumption. Gone eight, there was no sign of others venturing down for the hostel breakfast. Couple of plates sitting patiently under the heat lamps on the counter. A short while later a man wandered in wearing a woolly hat, looked about and then left. Bitter outdoors, there was a chill in the dining room, glad I'd popped my fleece on.
Wondered what had happened to Nia I'd chatted to the previous evening. She'd asked me if I knew of any nice pubs nearby. Mentioned the Ferry Inn I'd seen earlier in the village. Maybe half a mile away. Added I'd not been in, perhaps it'd be worth enquiring at Reception. The man in the hat was stood outside. Smoking a cigarette.
Forty four miles to cover. Leave by 9.30, but ten would be fine. I'd be a slow start, my side still very painful, but should be finished by three or four. Off to a bunkhouse at the southern end of the Malvern Hills. The young woman left quietly. I was alone. Made myself some fresh toast.
Pondering what I'd do next. There were the obvious things. Get a job. But what was I to do? Some made understandable assumptions. Presumed I'd opt for familiarity. Perhaps I would, and that might be rewarding enough. But if I was to do something different, I knew this would be my only opportunity to branch out. Problem was I'd not returned with a burning desire for a specific job. And if you don't know what you're looking for, it can be very hard to find it. The man with the cigarette had gone.
I'd sat beneath one of several Royal Shakespeare Company posters. One for The Herbal Bed. Play by Peter Whelan. Felt I should have heard of him. David Tennant as Jack Lane. I couldn't see a date for the production but guessed it was probably a while before he'd done Dr Who. But acting wasn't my bag. Playing the lead in J B Priestly's An Inspector Calls at school had convinced me of that.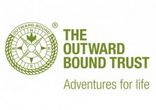 Tags: hostel, Stratford-upon-Avon