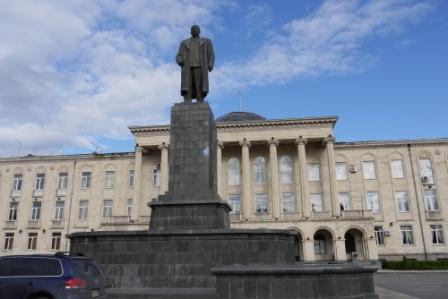 I'd made good time to Gori, birthplace of Joseph Stalin, keen to secure Emma and the kit and visit the museum dedicated to the town's most well-known son. Decided to opt for the best hotel in town, sixty euros online or considerably less if you turn up and pay in Georgian Lari. Took a while to find, and I'd balked at paying extra for breakfast so that got thrown in for free. Worn carpets, but friendly staff and a hot shower. I'd noticed the old Intourist hotel in the centre, but I didn't feel up to the authentic Soviet era experience.
Reaching the Stalin Museum mid-afternoon, quite a few people were wandering around the grounds, mostly Georgians, the odd German or American tourist. But, it seemed, I was the only one to venture in. The exhibition rooms had to be unlocked so I could enter. Dark and austere, the many photographs of a smiling 'Uncle Joe' failed to raise the sobre mood within. I was tempted to take a few photos but I'd a minder close by.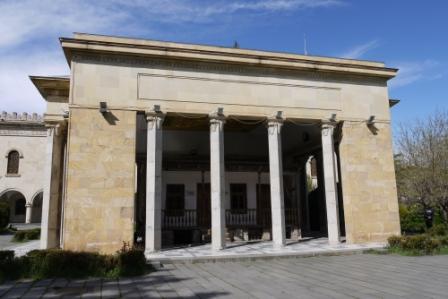 Emerging back into the warm afternoon sun, a brief look at the house where Stalin was supposedly born, now transported into the museum's grounds. More a shrine than a monument.