On-move from Melbourne, Australia to Anchorage, Alaska. Flying via Sydney and then Honolulu. Three hops. Three days. US B-2 non-immigrant visa. Done. Admittedly in my second passport. Back in Sydney. Safe with friends. Yet to work out how safely recover it. Nipping out of the airport when I change flights there a bit too risky. Awful lot of luggage. And at the mercy of unexpected delays. Could easily scupper the whole thing.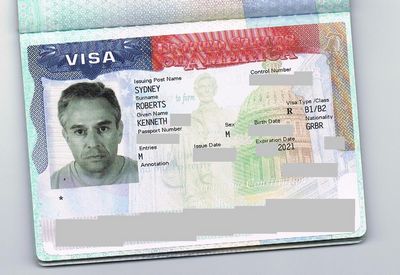 And then there's US Customs and Border Protection to contend with. Careful reading of their website suggests I need to complete a Declaration Form 6059B. And an I-94. But not a 94W. Remembering to retain the second portion of the 94 for entry into Canada. At least the visa exempts me from obtaining an ESTA authorisation. I think. And the rest should keep me occupied on the flight over. You'd never believe they actually have a Paperwork Reduction Act.
Even with a visa valid for ten years, the permitted duration of stay is still determined by an immigration officer at port of entry. Default is three months, but the visa allows me to request more time. And I've supporting documentation to support my case. Note to self. Pack in carry-on luggage. Fingers crossed.
Then there's insurance. Medical cover needs to be upgraded to include North America. Bit of a hike in premiums. And must make sure I have at least third party liability when riding. Dull. But get it wrong and you risk bankruptcy. No joke.
Finally, there's all my kit. No soil allowed. Easy enough. Clean my tyres, boots, tent pegs and stove. But then there's the prohibited items. Those the airlines don't allow you to fly with. Matches, fuel and the like. Flammable products. Fortunate oil for Emma is inflammable. No idea about the difference. But got the data sheet to prove it.
And then there's the items you can't bring into the US in any case. Agricultural products for starters. Probably going to loose my emergency rations. Chicken casserole. No meat products allowed. And questions about prescribed medicines in my first aid kit. E-mails sent. Clarification sought. But, either way, will declare everything on entry. Always the best policy.